DIVINE LOVE 2
Favorite Links
The following is a list useful links that I have compiled. If you wish to be added to this list, please send me an e-mail.
Favorite Sites
The Moghul Princess Zebunnissa
The daughter of Aurangzeb sixth ruler of Moghul dynasty started by Babar mentioned in Ayodhya case.
Zebunnissa, it is said, would also sit in the marble pavilion of the Shalimar gardens, to enjoy the soothing rhythms of the waterfall there. Like Chauburji, this was a place that provided her with inspiration to compose poetry.
O waterfall! For whose sake art thou weeping?
In whose sorrowful recollection hast thou wrinkled thy brows?
What pain was it that impelled thee, like myself, the whole night,
To strike thy head against stone, and to shed tears?
The facts or Fiction were different as the following poem was found written by a witness (translated from Hindi)
Riding on speeding horse and
holding a shining sword
storming through enemy lines and
piercing the hearts of warriors
Then why you stopped O' Mongol princess
with thousand arms, at enemy prince,chained and bound?
you have killed before unarmed kings and princes
or captured jailed and tortured the brave, who fight
what is different this time nothing is changed or new?
why don't you show case your regal victory or slew?
Moghul Ruler walked slowly holding sword naked upright
what prince saw was liquid beauty, a brave soul and lightening bright
Come dear pick a pointed spear long and sharp,
pierce deep in heart middle, thus said prince with smile.
Stone heart you need stone hard spear
but what will you hurt dear princess, heart is already pierced?
Zebunnissa softly reached prince and threw her sword
kneeled on her knees and picked soil sacred
from land below the feet of warrior and
and put on her heart and forehead.
A leading local portal and transactions company that provides in-depth local content and services to help people "get things done" online.
Be sure to place a description of your link for your viewers here!
E! Online. Entertainment's home page.
Nasdaq Stock Market Information
Largest collection of free MP3s to play or download, free MP3 software
BabyCenter Store--content and quality products--You name it, we have it.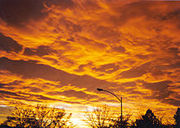 Search Engines
You know us as the Internet's original search engine.
One of the most visited hubs on the Internet, reaching one out of every two Web users.
With over half a million sites, divided into more than 25,000 categories, Yahoo! is both browseable and searchable.
GO Network is a new brand that brings together the very best of the Internet in one, easy-to-use place.
Have Fun!