Hindus Persecuted In Their Own Country
Hindus Persecuted In Their Own Country
By Rasik Sanghvi.
If you are awakening from a deep slumber, possibly, centuries old and noticing all around you being beaten for a piece of land in your own country, finding yourself in refugee camps in your own country, denied jobs in your own country for being unfortunately born in a pious priest or hard working shopkeeper's or in limb or life sacrificing warrior community, or just being Hindus of any caste due to vote bank politics, taxed instead of subsidized for pilgrimage, you should ask the question. The question each Hindu should ask is how open and blatant anti Hindu governments in Center and States are formed for such a long time, continuously, after independence and in so called democracy? Until we figure this out, articulate it, educate people massively about it, campaign about it, find solution, implement solution thoroughly and competently and turn the tables, India will be facing a greater danger than the one faced by India in last 1000 years combined.
The reason for anti Hindu regimes is that there is an illusion by very simple-minded people about existence of democracy, empowerment of people and freedom of the people, where as in reality only a section of Indian society, which is not truly representative of vast majority of people, is ruling India. Either by chance or mostly by design, the centuries old enemies of India are in reach of their nefarious dream of converting this country to darkness from light of gem of spirituality of Vedas and Hinduism. India was and is lacking in many resources and the system passed over to gullible Indians, which required vast resources to maintain and progress, was designed to neutralize interest of vast majority of Indians, to keep them weak, subdued and exploited for preserving the existing riches illegitimately in the world. That gave an opening to another force, which wanted to complete the conversion of Hindus by force as it happened in Afghanistan, Punjab and Bengal in last several centuries. The simple minded leaders (Except for Sardar Patel and Shyma Prasad Mukherji) on August 15, 1947 in their lust for power and seduction were incapable to comprehend deadly danger of forces at work and India's vulnerability and future consequences, even if they cared for Hindus at all. Instead of consolidating their position and reversing the centuries old misfortunes, given by a rare historical opportunity on 15th August, 1947, they frittered away further 25% Hindu land and property in Punjab, 30% in East Pakistan, 80% in North East, Kashmir and to China along with that number of human beings. What is happening in Andhra Pradesh, Kashmir, Kerala, West Bengal and many other states is the continuous destruction of Hindu land, property, people and Hindu thought, values and religion. The centuries old onslaught is continuing, unabated.
To find a way out of this morass, first of all, we have to comprehend the situation in its all aspects. For example, why a mainstream media will unnaturally be unable and most astonishingly, ignore, allow or even encourage such dichotomy? How come most majority members of a political party suffer such unnatural humiliation of their own community perpetrated by such political party? How come security forces of such a vast country are incapable of fighting foreign inspired Mafias, criminals and terrorists, who are robbing, blackmailing and killing innocent persons? The answer is, there is inducement and a potent intimidation on a gigantic scale. There is a wide difference in currency rates of India vs. USA, Europe, European Nations, Saudi Arabia and even China, per respective units. Sometimes difference is as big as 50 times as against Indian Units. Like products and other services, it is cheaper to buy anti nationals' services, sometimes cheaper by 2500% or 50 times. Add to that country's top leadership could be corrupt as in case shown in Bofor's scandal. The leadership is coming from a limited pool and is influenced by, exactly, an enemy's culture, language and seduction. So much so that it has become a saleable brand affecting negatively economic, cultural, religious and social well being and safety environment. The mass visual media like Film industry is cunningly and blatantly used to poison the mind of vast majority of young people in service of this brand to destroy the self-confidence and respect for their own culture and values. Then very importantly and tragically, there is no respect or reverence for customs, values and religion of vast majority of population as it is even now happening in Ram Setu and reversal of land allocation to Amarnath Board. There is a sixty years of lack of vision, foresight and competence to even remotely comprehend agenda of motivated enemy forces, inside and outside the country's borders. This lack of vision and competence allow these enemy forces to spread their networks, logistics and contacts unhindered by second level of central and local corrupt politicians and security departments providing cover. The journalists are controlled by the corrupt, and mostly foreign agenda owners, using carrots mostly, and by sticks. The remaining petro-dollars are used in creating shameless activists and NGOs who can do anything for few bones here and there. This is the secret reason of Hindu refugees in their own country and non-Hindu governments or non-Hindu policies in 85% Hindu majority country. This explains strangest dichotomy, of anti majority group thriving in a so called, democracy, this explains horrible perversion.
What is the solution? There are several options. One option is that to make Indian state strong adopt a nationalist communism like China, which is economically capitalist but politically much stronger than even USA, donor haath me laddoo. They can divert billions of dollars in sports, military, atomic weapons and space programs and build the greatest cities and gradually give rights to their citizens as needed by international politics or natural development leisurely. This will not be possible in India because it would first require to eliminate all leftists and communists in India because they are all anti national where as Chinese communism requires nationalism, they are proud of their histories and values and culture and language. We who have been taking opium of anti nationalism from times of Macauley will require to stand against all media, foreign trained generals and lots of people. This will be anti democratic.
Second option is to turn the country to Hindu Military dictators for 5 to 15 years. This option is also anti democratic and there is no guarantee that any dictator will return citizens' right voluntarily on platter according to time table and it will require another struggle to get back citizens rights even if they have been successful in eliminating terrorism, returning Hindus land and properties which were lost. I have read some place nuisance of Bush backlash or bringing President Bush to India after his presidency and Mayor Guilliani to fix corruption and terrorism just as Kangressi brought Sonia from Italy to fix Hindus. This would be foolish. Besides, they have no bahus or marriageable betis to bring with them. We have to let go of white skin penchant.
The third real viable option is we bring a massive peaceful revolution like a flood of Biblical proportion, which only Arya people can bring (Remember Arya means Good, just, bold, innovative, compassionate, Hindu origin or Hindutva origin of any caste and class of any region of India or true neo Hindus of anywhere from the world). We should thoroughly bring regime change. No anti nationalists should be anywhere near even lowest level of power. The networks of such people should be dismantled completely. The media should be owned and operated by the people who have respect, understanding and vision of Indian customs, values and ancient culture of India and not enemy country's culture. The spinners should be nipped in the bud. There should be free and fair election of empowered Indians, which reflect truly the wishes of all people including vast majority of people unlike perverted chaotic visionless current democracy and elections. This should be done by mass awakening, massive campaigns for truth and as Karma Yoga in tune with our compassionate but vigilant and strong values and Chanakya niti. The Muslims should be integrated fully by fair share of jobs, economic activities and making family members like our maternal family whom we love most in our family and after all Muslims in India were the Hindus converted by force and isolation. The international agenda of Darul el Islam should be exposed and defeated. Article 370 must be removed from our constitution.
If democracy is pervert, ineffective, looser and not strong, reflective of people's values visionary and of rule of law, and transparent, the backlash can go to any options which will be tragic and not of Indian origin. To integrate all Arya castes and classes, the role models in Film Industry should come from all castes. We had beautiful presence like Nirupa Roy and other many handsome artists, from all castes, which can make society strong and cohesive. It is heinous crime to try to placate International agenda by prostituting your women and should not be allowed.
Favorite Sites
Expert guidance from real people searching for the best the Internet has to offer in games, music, travel, maps, jobs, free stuff, books, news, chat, strategy, auctions, airlines, gifts, weather, links, cds, movies, and more.
A leading local portal and transactions company that provides in-depth local content and services to help people "get things done" online.
Be sure to place a description of your link for your viewers here!
E! Online. Entertainment's home page.
Nasdaq Stock Market Information
Largest collection of free MP3s to play or download, free MP3 software
BabyCenter Store--content and quality products--You name it, we have it.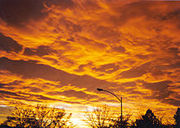 Search Engines
You know us as the Internet's original search engine.
One of the most visited hubs on the Internet, reaching one out of every two Web users.
With over half a million sites, divided into more than 25,000 categories, Yahoo! is both browseable and searchable.
GO Network is a new brand that brings together the very best of the Internet in one, easy-to-use place.
Have Fun!