Rajasaab
About Rajasaab
Truth is one but sages call it by various names. I am, Rasik S. Sanghvi, an attorney admitted in New York Appellate Division of Supreme Court, 2nd Judicial Department; United States District Court, Southern Dist. of New York; United States District Court, Eastern Dist. of New York; United States Court of Appeals, 2nd Circuit; Member of Richmond County Bar Association; New York State Bar and Bar Council of W.B., India. Being a public employee, private practice is pursued only in the fields agreed upon, subject to conflict of interest rules.My interest is the development of truly beneficial civilization in our world. As we can see, religion and politics have deteriorated in domination. Social and economical fields are in chaos. Despite the efforts of selfless divine beings like Christ, Krishna, Mohammed, Moses, Buddha, Rama, Mahavira, Vivekananda, Nanak, the world is in turmoil caught in violence, injustice, domination, war, terrorism, exploitation, poverty, corruption etc. Despite so many human beings genuinely trying relentlessly to improve the condition of fellow human beings, physical, economical, mental and spritual misery of common people in many places are not decreasing. Please visit , if you wish, the pages linked to articles and other links.
The History or Story Behind My Site
Depending on the topic of my site, I could include historical information about my subject. For example, if my site is about my business, I could discuss how my business got started. If my site is about a sports team, music group, movie star, or my family, I could chronologically list or summarize major events important to my topic.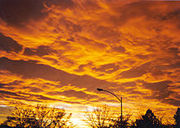 Others
rajasaab@netzero.net
Links to Other Sites